FLEXI STACKER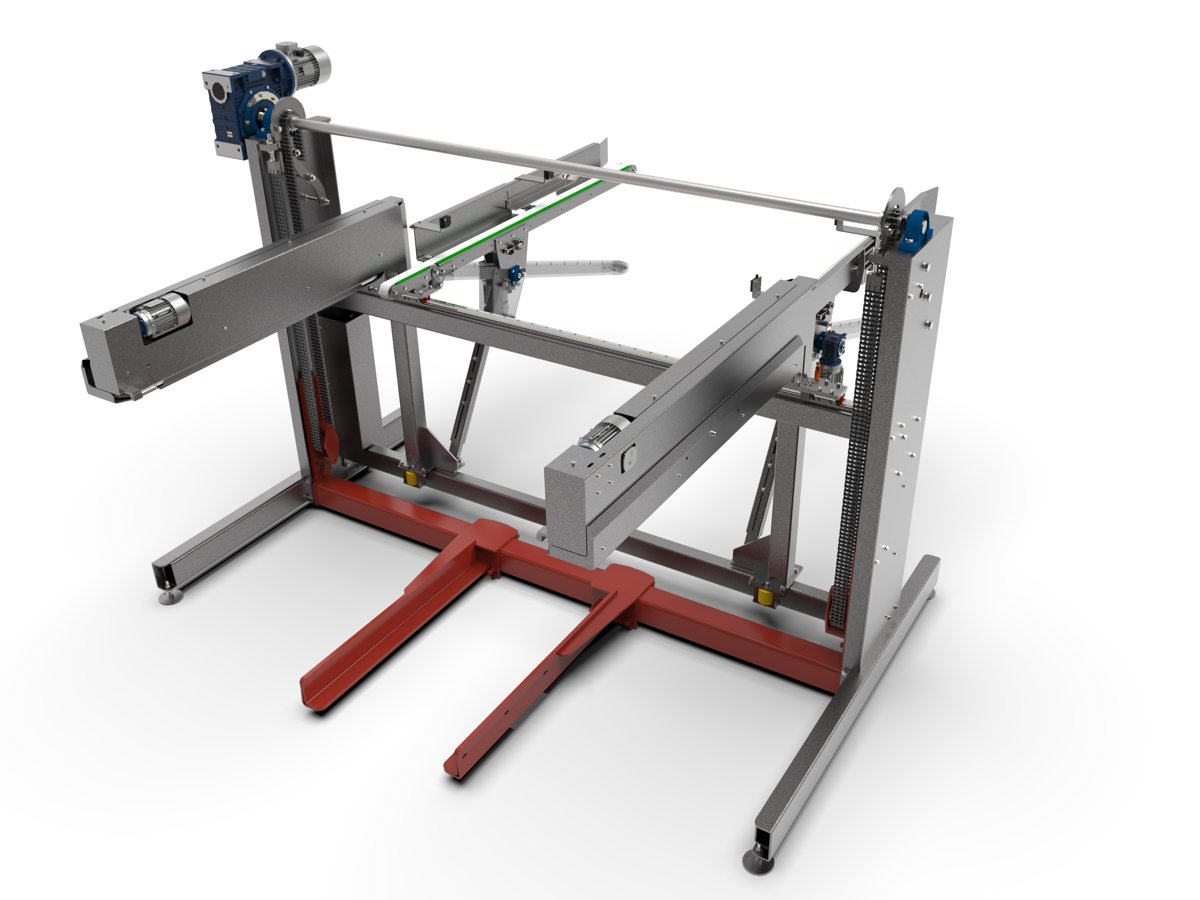 The flexibly adjustable material infeed height allows the Flexi Stacker to be integrated into existing woodworking line.
FUNCTIONS:
3 side pneumatic layer alignment;

Stacking options: Straight, straight offset, diagonal offset;




Integrated lift;

Complete package setting: the lift is full or by entering the required number of rows.



TEHNICAL DETAILS:
Power 4kW;

Pneumatic pressure: 4 bar/min;
Dimensions: 3,7m x 2,5m x 3,8m (L x H x W).